TrustAZUR is an innovative and dynamic System Security company. Headquartered in the heart of Europe's Silicon Valley, Sophia-Antipolis, France, it employs an industry benchmark team driven by established leaders. This team of accomplished professionals has extensive experience, unique expertise and a proven track record in delivering the right products, while meeting critical time to market and budget constraints.
TrustAZUR addresses the always critical space of Security, for IoT and Mobile markets, serving customers worldwide. The company provides Consulting, System Integration and Custom Software Development services and products for Smart City, Automotive, Smart Home, Industrial, Energy, Telecom, Consumer, Wearables.
TrustAZUR is specialized in technologies such as Trusted Execution Environment (TEE), Secure Element (SE), Hardware and Software protection, Root-of-Trust (RoT) and Asset Management to protect Provisioning, Storage and Use of Assets enabling secure access to applications as well as remote and cloud services.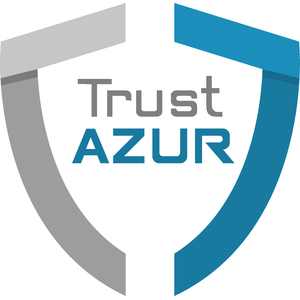 TrustAZUR S.A.S.
Les Aqueducs – Bâtiment 3
535 Route des Lucioles
06560 Valbonne Sophia-Antipolis
France
contact us