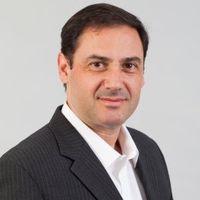 Dimitrios • Karayiannis
Chairman, President and CEO
Dr. Dimitrios Karayiannis is Chairman, President and Chief Executive Officer at TrustAZUR. Dimitrios brings more than 20 years of software and hardware experience in semiconductor industry, including more than 15 years of management experience in product development of Application, Baseband, NFC and Secure Element processors. Prior to creating TrustAZUR, Dimitrios held various positions at Texas Instruments and Inside Secure. As a member of the senior leadership team at Texas Instruments France, he managed the R&D organisation for the Wireless Business Unit. In 2012, Dimitrios joined Inside Secure as Executive Vice President of Worldwide R&D. In 2015, Dimitrios became Chief Operating Officer at Inside Secure. He was in charge of all worldwide operations, managing Marketing & Communication, Sales & FAEs, Business Divisions, R&D, and driving the company strategy, roadmap. Dimitrios holds a Ph.D degree in Computer Science from Southern Illinois University.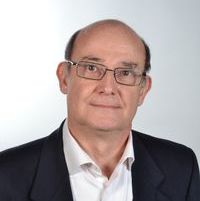 Jean-Philippe • Galvan
VP Product and Business Development
Jean-Philippe Galvan is Vice President Product and Business Development at TrustAZUR. Jean-Philippe brings more than 15 years of experience in embedded security. He worked for 10 years at Texas Instruments where, as IP Director, he steered the strategy and roadmap of M-Shield, the security solution at the heart of the OMAP platforms. He then worked at Samsung LSI where he drove the security roadmap and certification of the Exynos family of products. Prior to joining TrustAZUR as co-founder, Jean-Philippe was System Solutions Director at Inside Secure, in charge of the definition and roadmap of security and provisioning products. In parallel, Jean-Philippe served as co-chair of the Device Committee and as leader of the TEE Roadmap Working Group at GlobalPlatform, where he received two Star Awards in 2010 and 2015. Jean-Philippe holds a Master's Degree in Computer Science from INSA (Institut National des Sciences Appliquées) in Lyon.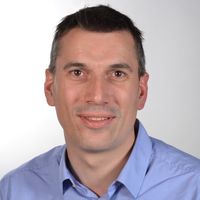 Aymeric • Vial
CTO and VP R&D
Aymeric Vial is Chief Technology Officer and Vice President of R&D at TrustAZUR. Aymeric brings more than 15 years of experience in Secure Embedded Systems, including 10 years leading mobile platform security architecture and development. Prior to joining TrustAZUR as a co-founder, Aymeric held various R&D positions in major semiconductor companies. In particular, Aymeric managed the Texas Instruments Boot & Security team responsible for M-Shield OMAP security solution architecture and development. In 2014, Aymeric joined Inside Secure as Product Security Director, where he was responsible for Secure Element SW development and evaluation of Inside Secure Products (Secure IC and Host Card Emulation Solutions) targeting various certification schemes (Common Criteria, EMVCO, FIPS). Aymeric holds a Master's Degree in Electrical Engineering from École Nationale des Télécommunications de Bretagne (now IMT).